General Sales Agent (GSA), division of Al Rais Travel &Shipping Agencies Group with a total of 19 International passenger and cargo Airlines, Al Rais Travel is maintaining exclusive representative partnership across specific territories within Dubai, Abu Dhabi & Northern Emirates.
Al Rais Travel, is the essential link between the supplier and buyer, providing our airline partners with over 30 years of experience to profitably, successfully promote and sell their products and services in a highly competitive and dynamic market.
The operation of each Airline is supported by dedicated airline offices, dedicated airline staff administrative, sales and marketing support, priority selling directives to Al Rais network. We also promote and sell carriers' ancillary services – stopovers, holidays, car hire, and other marketing initiatives.
In short, Al Rais Travel and Shipping Agencies are committed to our principal's full satisfaction. Few to mention are
KENYA AIRWAYS
GSA since March 1978
YEMENIA
GSA since November 1981
OMAN AIR
GSA since June 1993
CHINA SOUTHERN
GSA since June 2005
RWAND AIR
GSA since March 2011
CEBU PACIFIC
GSA since September 2012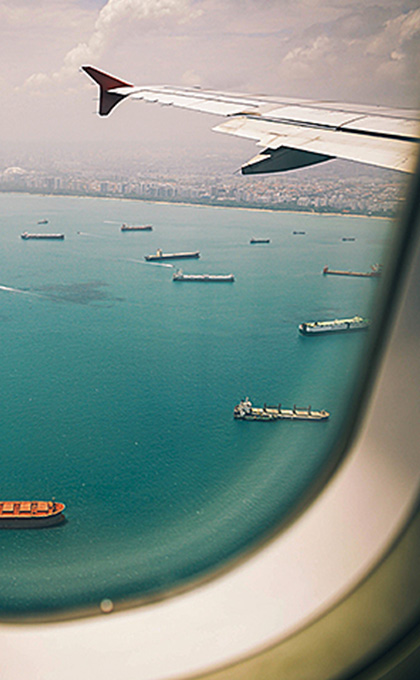 SERVICES
Key features
Al Rais Travel & Shipping Agencies is maintaining an exclusive representative partnership across UAE.
Essential link between the supplier and buyer, providing our airline partners with over 40 years of experience to profitably
Dedicated offices and staff for all our online principal carriers
We are recognized as a local company with an international presence
Airline Relationships
Oman Air
Kenya Airways
China Southern Airlines
Cebu Pacific Air
Rwand Air
Yemenia
Air Malawi
Air Serbia
Aegean Airlines
Xiamen Air
Avianca Brazil
Precision Air
Kam Air
Iran Aseman Airlines
Malaysia Airlines
IndiGo
Al Rais Travel Group is one of the most reputable and trusted travel brands in the UAE. The group has expanded from its inception in 1977 to become a large travel conglomerate with diversified activities and has a strong foothold among Airline Representation, Travel, Holidays and Cargo sectors.
IN FOCUS

43
Years in Business

70+
Destinations Covered

19
International Airlines

15+
Holiday Types Covered
IN FOCUS
Visit Our Digital Platforms
Powering your dreams via digital approach/platform
Once again Al-Rais is raising the bar by introducing the most seamless digital platform for travel booking. We are on a mission to continue eliminating barriers to travel, here at home and abroad, by building the easiest, most seamless travel planning and management experience in the Middle East.
Corporate
Travel
Travtrips